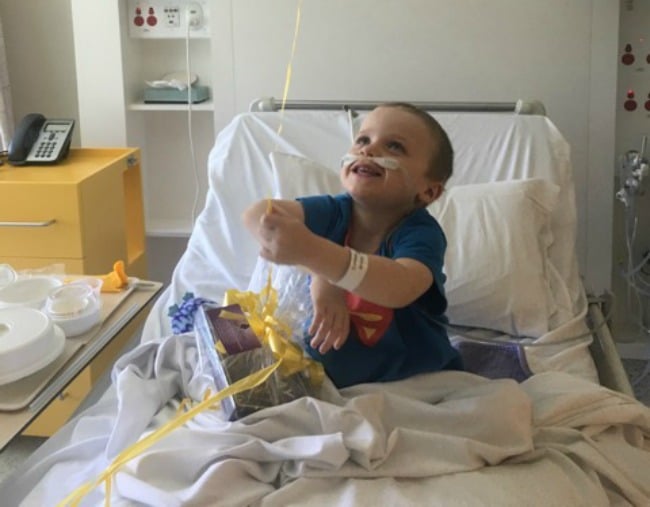 Many parents were surprised to read reports earlier this week saying that gas stoves are a significant cause of asthma in Aussie kids, along with damp homes. But for Melbourne mum Meg Taylor, the news came as no surprise.
Taylor's children – Heidi, seven, and twins Orlando and Finn, five – all have asthma. When Taylor began renovating her house four years ago, she did a lot of research to make sure the renovations would be as asthma-friendly as possible.
"We didn't put in a gas stove because of that," she tells Mamamia. "And we have heaps of ventilation, underfloor ventilation, extractor fans going, just to keep the asthma away."
The renovations also involved getting rid of the house's open fireplaces and installing hydronic heating. The paint finishes were low VOC (volatile organic compounds) and the new flooring was raw oak.
"The oak floors were referred to by my family as the 'princess floors' because they were so expensive," Taylor remembers with a laugh.
Taylor says her daughter's asthma has more environmental triggers, and the renovations have been a big help for her. However, her sons' asthma triggers are more viral-related.
"They generally go into intensive care a few times a year. My daughter will go in for a night or so, but not prolonged intensive care like the boys.
"She's definitely much better with all the changes that we made."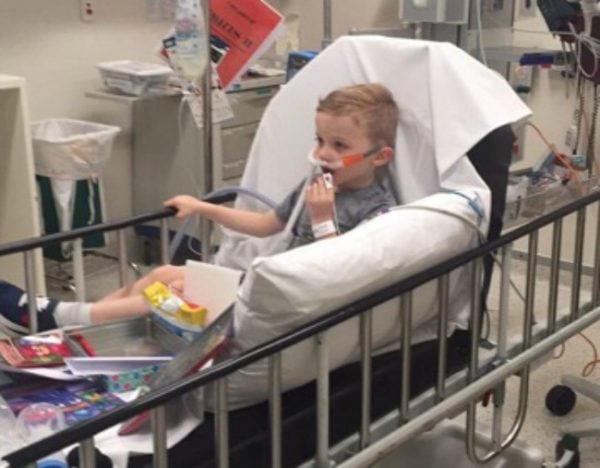 The new research into the causes of asthma in Australian children was published in The Medical Journal Of Australia. It reveals that 12 per cent of childhood asthma can be attributed to gas stoves. Cooking with gas releases chemicals that can inflame the airways and make asthma worse.
Lead researcher Dr Luke Knibbs from the University of Queensland says parents don't necessarily have to replace their gas stoves.
"It's more, when you're cooking, open the windows," he tells Mamamia. "If you've got a rangehood, use it whenever possible. The rangehoods that are vented outdoors generally do a better job."
The research also reveals that eight per cent of childhood asthma can be attributed to damp homes. A damp home is classified as one that has mould in a room other than the bathroom. Dr Knibbs says one of the big contributors to dampness in a house is the use of a clothes dryer indoors.
LISTEN: Sue Channon talks about what it is like to be a parent of a very sick child and what people can do to make life a little bit better. 
"All your wet clothes that you put in the dryer, the moisture has to go somewhere. If it's not possible to move the dryer to the garage, or you're living in an apartment, sometimes you have the option to vent the dryer to outside of the laundry area. If not, open windows are the fallback solution."
Dr Knibbs says the research didn't look at gas heaters and asthma, but previous Australian studies have shown that gas heater emissions do have some impact.
"Unflued gas heaters can pose a problem because they just emit all of their combustion products into the living spaces," he explains.
For more information on asthma, go to the Asthma Australia website, or call their helpline, 1800 278462.
To book in to a first aid course in Canberra. Please contact us via our website at www.canberrafirstaid.com